chairman of the board: SALVATORE PISANO
Salvatore Pisano (Engineering Ph.D) was specially trained in the field of transport engineering and related services. This has allowed and
allows Pisano's direction of Port Authority di PISA srl to respond in a particularly attentive and innovative way to local shipbuilding industry
business needs.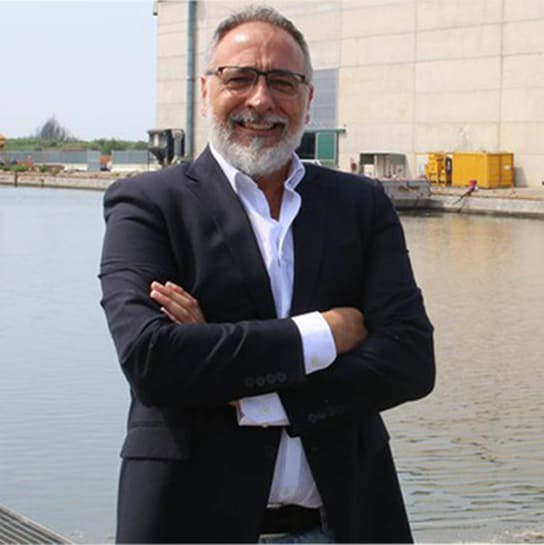 With these premises, therefore, the direction to follow was infrastructural development, through both  new hydraulic protection works and maintenance of the state property assigned to the Company. On the verge of forty years since foundation, Port Authority di PISA srl has begun to experience an extraordinary period of growth: kilometers of new bank defenses became reality, allowing to plan for an overhaul of the channel bed and its depth. Other important works are started: maintenance for the mobile bridges of Calambrone and Tombolo as well as the historic headquarters of the Company. In November 2018 there was a new and extraordinary impulse to the infrastructural work par excellence: a new mobile bridge over the Canale Scolmatore that would allow for an independent way to sea. The new broad management vision takes the corporate mission well beyond shipbuilding. Sport, social and safety are the cornerstones on which the Company finds its evolution: the ambition is to transform the Navicelli Channel into the largest open-air gym in Europe, perfectly harmonized with the extraordinary natural environment of the Natural Park of S Rossore – Migliarino – Massaciuccoli. This way goes the key agreement with CONI, recently signed in Rome, which opens up to new and more important sporting events to be held on the waterway. Recent collaborations with the Health Society have inaugurated a new social season: disadvantaged persons have finally begun to use the Navicelli Channel through guided tours on the company's boats. Finally, fundamental for area safety and civil protection is the agreement that provides for a presence of the National Fire Brigade at the docks. This center will also carry out the primary functions of water training and staff training as well as allowing the creation of a reference point for Pisan rowing on the waterway itself.